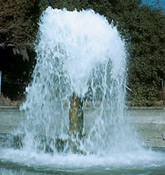 New & Noteworthy
Press Release: Study Explores Groundwater and Geothermal Energy in Drought-Stricken Eastern Oregon and Neighboring States
Technical Announcement: USGS Issues Revised Framework for Hydrogeology of Floridan Aquifer
Press Release: High Plains Aquifer Groundwater Levels Continue to Decline
Regional Groundwater Availability Study Geospatial Data
Press Release: USGS Assesses Current Groundwater-Quality Conditions in the Williston Basin Oil Production Area
USGS Groundwater Watch
USGS maintains a network of active wells to provide basic statistics about groundwater levels.
Other Water Topics
Water Resources
Groundwater
Surface Water
Water Quality
Water Use
USGS in Your State
USGS Water Science Centers are located in each state.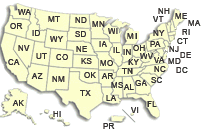 Recession-Curve Displacement Method for Estimating Groundwater Recharge In Humid Regions
Determination of Recession Index (K)
The recession index (K) must be determined for each watershed before recharge can be estimated by the recession-curve displacement method with the RORA program. (Rutledge 1998) K is the time in days required for groundwater discharge to decline by one log cycle after the recession curve becomes nearly linear on a semilog hydrograph. K is determined from construction of a master recession curve representing streamflow during periods when most or all flow is contributed by groundwater discharge. The recession curve can be determined manually or with an automated procedure. A good discussion of the theory and methodology for determining K is provided by Rutledge (1998, p. 9).