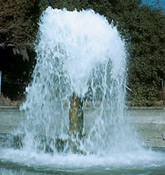 New & Noteworthy
Press Release: Study Explores Groundwater and Geothermal Energy in Drought-Stricken Eastern Oregon and Neighboring States
Technical Announcement: USGS Issues Revised Framework for Hydrogeology of Floridan Aquifer
Press Release: High Plains Aquifer Groundwater Levels Continue to Decline
Regional Groundwater Availability Study Geospatial Data
Press Release: USGS Assesses Current Groundwater-Quality Conditions in the Williston Basin Oil Production Area
USGS Groundwater Watch
USGS maintains a network of active wells to provide basic statistics about groundwater levels.
Other Water Topics
Water Resources
Groundwater
Surface Water
Water Quality
Water Use
USGS in Your State
USGS Water Science Centers are located in each state.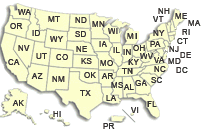 Groundwater & the Environment
Process-oriented groundwater science is being used to assess the long-term availability of groundwater supplies while also addressing the environmental effects of groundwater development on land and surface-water resources. The Groundwater Resources Program recognizes its responsibility to conduct and synthesize groundwater investigations on regional and national scales. The management and policy questions that drive regional assessments of groundwater availability do, in turn, drive and identify fundamental process-oriented groundwater science that can vary across different geographic and hydrogeologic settings. The Groundwater Resources Program is well suited to conduct these investigations of priority science issues and place them in a regional context that will clearly complement current efforts to assess the Nation's groundwater availability.
Priority science issues of interest will be addressed as resources allow. Examples of these process-oriented groundwater science issues include:
Groundwater processes in complex geologic environments -- karst and fractured aquifers
Characterizations of subsurface heterogeneity (aquifer properties)
Groundwater quality and movement