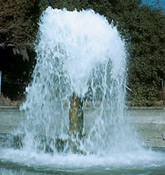 New & Noteworthy
Press Release: Study Explores Groundwater and Geothermal Energy in Drought-Stricken Eastern Oregon and Neighboring States
Technical Announcement: USGS Issues Revised Framework for Hydrogeology of Floridan Aquifer
Press Release: High Plains Aquifer Groundwater Levels Continue to Decline
Regional Groundwater Availability Study Geospatial Data
Press Release: USGS Assesses Current Groundwater-Quality Conditions in the Williston Basin Oil Production Area
USGS Groundwater Watch
USGS maintains a network of active wells to provide basic statistics about groundwater levels.
Other Water Topics
Water Resources
Groundwater
Surface Water
Water Quality
Water Use
USGS in Your State
USGS Water Science Centers are located in each state.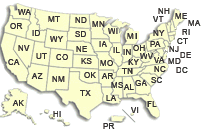 Groundwater Recharge
Groundwater recharge is a critical part of the overall water budget and is one of the most difficult components to quantify. The mapping of the spatial and temporal variability of recharge remains a topic of great interest. Improved knowledge of this variability would help water managers to better assess water availability and protect vulnerable aquifers under stresses from expanding urbanization or drought. Recharge estimates should be detailed enough to resolve local variability while also providing accurate regional values needed to manage a regional groundwoater system.
The Groundwater Resources Program supports activities that develop a better understanding of recharge processes at local scales and also develop capabilities to estimate recharge at the scale of regional aquifer systems. Recent examples of such investigations include: