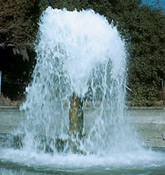 New & Noteworthy
Press Release: Study Explores Groundwater and Geothermal Energy in Drought-Stricken Eastern Oregon and Neighboring States
Technical Announcement: USGS Issues Revised Framework for Hydrogeology of Floridan Aquifer
Press Release: High Plains Aquifer Groundwater Levels Continue to Decline
Regional Groundwater Availability Study Geospatial Data
Press Release: USGS Assesses Current Groundwater-Quality Conditions in the Williston Basin Oil Production Area
USGS Groundwater Watch
USGS maintains a network of active wells to provide basic statistics about groundwater levels.
Other Water Topics
Water Resources
Groundwater
Surface Water
Water Quality
Water Use
USGS in Your State
USGS Water Science Centers are located in each state.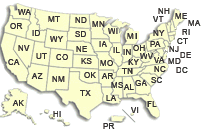 Water Availability & Use Studies
Water managers and municipalities are looking for ways to better manage known water resources while also identifying supplemental sources of water. Multidisciplinary studies of regional water availability and use across the United States provide resource managers and policy makers with essential information needed for management of our Nation's water resources. While GWRP also supports regional groundwater availability studies, the water availability and use studies listed below are comprensive studies of regional water resources, including groundwater and surface-water use and availability:
Great Lakes Basin Pilot Study -- Lake Michigan Basin
In 2005, USGS embarked on a pilot study of water availability in the Great Lakes Basin. The pilot study focused on understanding the dynamics of the water resources in the basin in terms of the flows and yields of both groundwater and surface water and demonstrated the importance of water-use data in quantifying water availability.
Learn more about the outcomes of this study:
Southwest Alluvial Basins Project -- Groundwater Methods Development
As groundwater is increasingly developed in the Lower Colorado River Basin, information on effects are needed for assessment of water availability. From 2006 to 2009, this project made assessments of groundwater availability and conditions in the Lower Colorado River Basin. A special emphasis was placed on development of methods of assessment and display of groundwater conditions that might be extended to other regions of the country.
Learn more about the outcomes of this study: