A Regional Assessment of the Ground-Water Resources Program
Freshwater-Saltwater Home | Saltwater Intrusion | Ground-Water Flow and Discharge to Coastal Environments |
Products of the Assessment | Links to Related Resources
---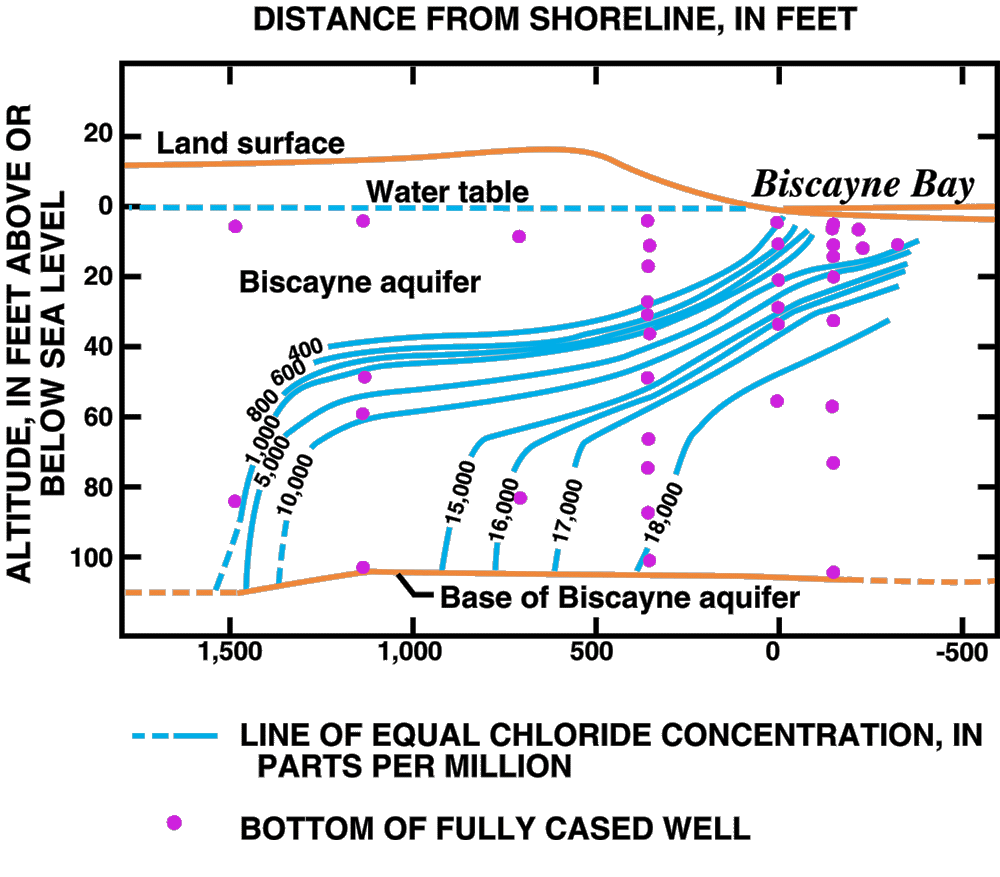 Zone of dispersion in the Biscayne aquifer near Miami, Florida
Chloride concentrations in the thick zone of dispersion (shown by the lines of equal chloride concentration) range from that of freshwater containing 16 parts per million to that of sea water containing 19,000 parts per million. (Figure modified from Kohout, F.A., 1964, The flow of fresh water and salt water in the Biscayne aquifer of the Miami area, Florida: U.S. Geological Survey Water-Supply Paper 1613-C, p. 12-32).
---
---
For more Information, Contact
Paul Barlow, Coordinator
Atlantic Coastal Zone Assessment
U.S. Geological Survey
10 Bearfoot Road
Northborough, MA 01532
(508) 490-5070

pbarlow@usgs.gov
We want your feedback!