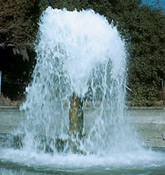 New & Noteworthy
Press Release: Study Explores Groundwater and Geothermal Energy in Drought-Stricken Eastern Oregon and Neighboring States
Technical Announcement: USGS Issues Revised Framework for Hydrogeology of Floridan Aquifer
Press Release: High Plains Aquifer Groundwater Levels Continue to Decline
Regional Groundwater Availability Study Geospatial Data
Press Release: USGS Assesses Current Groundwater-Quality Conditions in the Williston Basin Oil Production Area
USGS Groundwater Watch
USGS maintains a network of active wells to provide basic statistics about groundwater levels.
Other Water Topics
Water Resources
Groundwater
Surface Water
Water Quality
Water Use
USGS in Your State
USGS Water Science Centers are located in each state.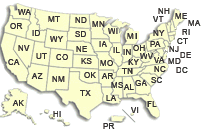 USGS Regional Groundwater Studies > Selected Overview Publications
Selected Overview Publications
The following publications provide background and overview information on the importance of USGS regional groundwater studies and related water-resources issues:
This report examines what is known about the Nation's groundwater availability and outlines a program of study by the USGS Groundwater Resources Program to improve our understanding of groundwater availability in major aquifers across the Nation. (2008)
Water budgets provide a means for evaluating the availability and sustainability of a water supply. (2007)
A water census of the United States is one of six priority science directions for the USGS. (2007)
This report by the National Science and Technology Council - Committee On Environment and Natural Resources Subcommittee on Water Availability and Quality identifies implementation of a National Water Census as one of seven strategic elements to address water challenges facing the Nation. (2007)
This USGS report describes the scope and magnitude of efforts needed to provide periodic assessments of the status and trends in availability and use of fresh-water resource. (2002)
Measurements of water levels in wells provide the most fundamental indicator of the status of this resource and are critical to meaningful evaluations of the quantity and quality of groundwater and its interaction with surface water. (2001)
Additional Resources
For more overview and national groundwater reports and publications, refer to our selected bibliography of USGS groundwater publications. A complete bibliography of GWRP-supported publications is also available.