USGS Groundwater Information: Hydrogeophysics Branch
ATTENTION:
As part of improvements to the USGS Water Resources Mission Area web presence to better serve you, this site is being sunset.
As some content is migrated to new locations, users will be redirected automatically.
In the interim, these pages are not being updated.
If you have questions, please contact the Hydrogeophysics Branch at hgb_help@usgs.gov

[an error occurred while processing this directive] Internal USGS users should bookmark our new HGB internal home page: https://water.usgs.gov/usgs/espd/hgb/
How to Contact the Hydrogeophysics Branch
---
Address: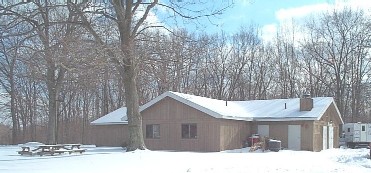 U.S. Geological Survey
Hydrogeophysics Branch
11 Sherman Place, Unit 5015
University of Connecticut
Storrs Mansfield, CT 06269
Telephone:
(860) 487-7402
Fax:
(860) 487-8802
Visiting Us? Get Directions and Information
Please note that driving directions from online search engines may be incorrect: we recommend that you use our directions. Our directions page also provides information on local lodging and dining options.
It is suggested that visitors call in advance to schedule an appointment.
If you are interested in Connecticut USGS water-resources information, please contact the USGS Connecticut Water Science Center at (860) 291-6740.
Staff & Volunteers
| Name | Title | E-mail | Phone |
| --- | --- | --- | --- |
| John W. Lane, Jr., Ph.D. | Chief | jwlane@usgs.gov | 860-487-7402 x13 |
| Frederick D. Day-Lewis, Ph.D. | Research Hydrologist | daylewis@usgs.gov | 860-487-7402 x21 |
| John H. Williams | Hydrologist | jhwillia@usgs.gov | 518-285-5670 |
| Carole D. Johnson | Hydrologist | cjohnson@usgs.gov | 860-487-7402 x17 |
| Martin Briggs, Ph.D. | Research Hydrologist | mbriggs@usgs.gov | 860-487-7402 x19 |
| Neil Terry | Research Hydrologist | nterry@usgs.gov | 860-487-7402 x18 |
| Alison C. Waxman | Physical Scientist | acwaxman@usgs.gov | 860-487-7402 x10 |
| Cian B. Dawson | Hydrologist | cbdawson@usgs.gov | 860-377-7081 |
| Frederick Paillet | USGS Emeritus/Volunteer | fredp@cox.net | 479-575-3355 |
| Emily Voytek | Student Trainee (Hydrology) | ebvoytek@usgs.gov | 860-487-7402 x11 |
| Eric A. White | Hydrologist | eawhite@usgs.gov | 860-487-7402 x23 |
| Katt Pappas | Student Services Contractor | kpappas@usgs.gov | 860-487-7402 |
| Courtney Scruggs | Pathways Intern | cscruggs@usgs.gov | 860-487-7402 |