The software below are the four most commonly used USGS MODFLOW utilities.

FloPy v.3.2.9
FloPy is a Python package to create, run, and post-process MODFLOW-based models.

GW_Chart
GW_Chart is a graphing application for MODFLOW, Zonebudget, and other codes. GW_Chart also converts binary cell-by-cell flow files to text files.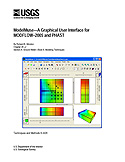 ModelMuse
ModelMuse is a GUI for MODFLOW-2005, MODFLOW-LGR, MODFLOW-NWT, MT3DMS, PHAST, MODPATH, and ZONEBUDGET.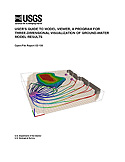 ModelViewer
Model Viewer is a program for 3D visualization of groundwater-model results.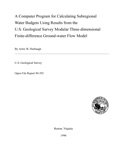 ZONEBUDGET
ZONEBUDGET is a program for computing subregional water budgets for MODFLOW.

The following USGS MODFLOW utilities are also available.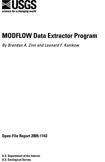 Extractor
Extractor extracts data from MODFLOW head or drawdown files or from MODFLOW-GWT.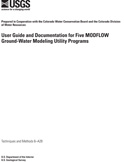 Five MODFLOW Utilities
Five MODFLOW groundwater modeling utility programs designed to extract and process information from input files prepared for, and output files generated by, MODFLOW.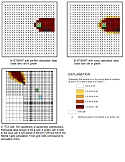 GEN_LHS and MCDRIVER_LHS
GEN_LHS and MCDRIVER_LHS are programs for calibration-based Monte Carlo simulation of recharge areas.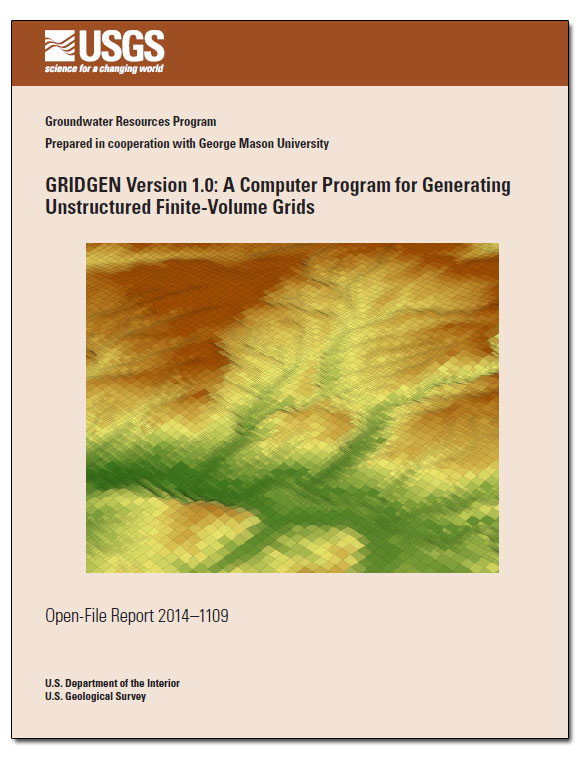 GRIDGEN
GRIDGEN is a program for generating layered quadtree grids for MODFLOW-USG.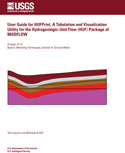 HUFPrint
HUFPrint is a tabulation and visualization utility for the Hydrogeologic-Unit Flow (HUF) Package of MODFLOW.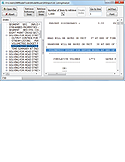 ListingAnalyst
ListingAnalyst is a program for viewing the main output file from MODFLOW-2005, MODFLOW-NWT, and MODFLOW-LGR.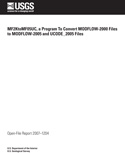 MF2KtoMF05UC
MF2KtoMF05UC is a program to convert MODFLOW-2000 files to MODFLOW-2005 and UCODE_2005 files.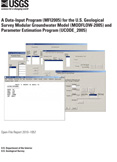 MFI2005
MFI2005 is a data-input program for MODFLOW-2005, MODPATH, and UCODE_2005.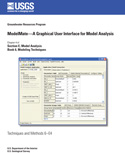 ModelMate
ModelMate is a GUI for model analysis that supports UCODE, MODFLOW-2005 MODFLOW, and ModelMuse.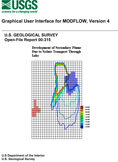 MODFLOW-GUI
MODFLOW-GUI provides preprocessor and postprocessor GUIs for preparing MODFLOW-96, MODFLOW-2000, MODFLOW-2005, MOC3D, MODPATH, and ZONEBDGT input data and viewing model output for use within Argus Open Numerical Environments (Argus ONE).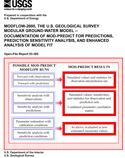 MOD-PREDICT
MOD-PREDICT is a program that makes definition and analysis of predictions easier for users of MODFLOW-2000 and enhances the analysis capabilities of model fit to observations and prior information.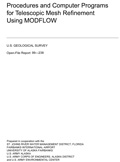 MODTMR, TMRDIFF, and RIVGRID
MODTMR, TMRDIFF, and RIVGRID are programs for telescopic mesh refinement using MODFLOW-96.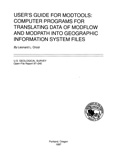 MODTOOLS
MODTOOLS is a set of computer programs for translating MODFLOW and MODPATH data into a Geographic Information System (GIS).

Scenario Tools
Scenario Tools Scenario Manager and Scenario Analyzer are graphical user interfaces for managing and analyzing MODFLOW groundwater-model scenarios.


ZONECONC
ZONECONC is a postprocessing program that tabulates concentration statistics from concentration data generated by MODFLOW-GWT.