USGS Groundwater Information > August 1, 2018 Highlights
USGS Monthly Groundwater News and Highlights: August 1, 2018

To continue to get the latest highlights, we recommend you subscribe to get the latest USGS groundwater news and science sent to your inbox every month!
Feature: Secondary hydrogeologic regions of the conterminous United States
USGS previously identified and mapped 62 Principal Aquifers in the U.S., with 57 located in the conterminous states. Areas outside of the Principal Aquifers, which account for about 40% of the conterminous U.S., were collectively identified as "other rocks." A new study from the USGS subdivides this large area into Secondary Hydrogeologic Regions. Secondary Hydrogeologic Regions generally consist of low permeability rocks or deposits, but can include locally productive aquifers. Together with the Principal Aquifers of the U.S., the Secondary Hydrogeologic Regions provide a comprehensive, national-scale hydrogeologic framework for assessing and understanding groundwater systems.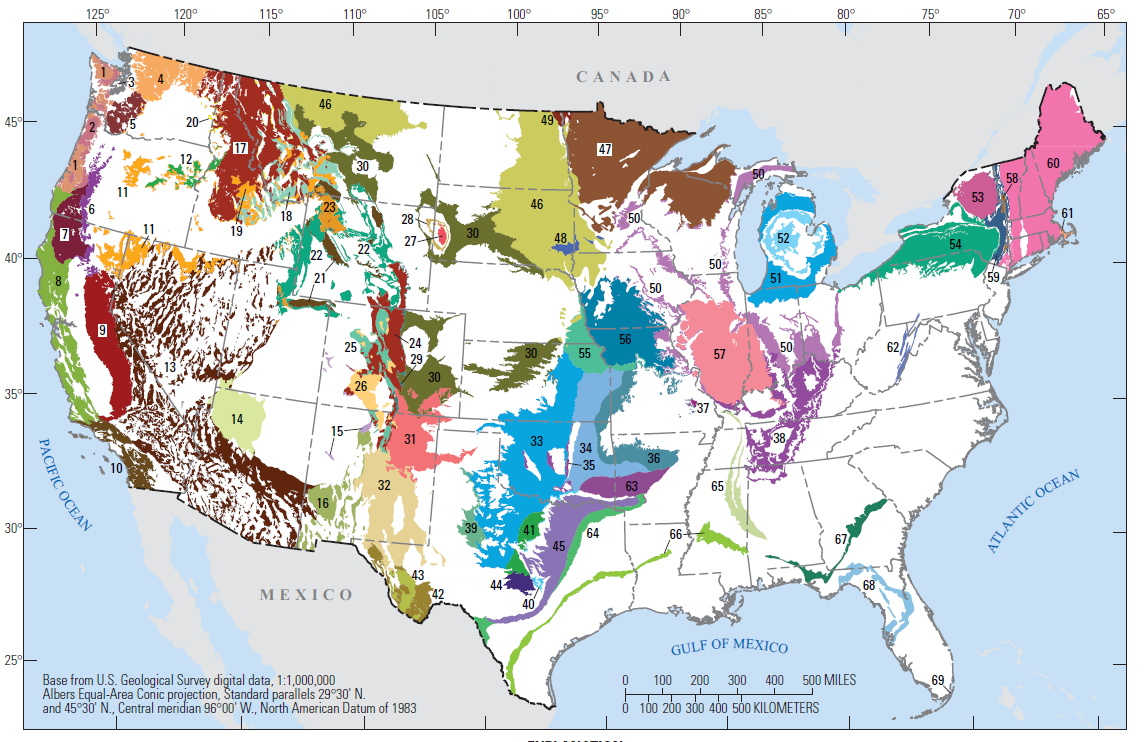 Figure: Secondary hydrogeologic regions of the conterminous United States. Source: Belitz and others, 2018. Figure is in the public domain.
Field Photo of the Month
Did you know that USGS summer interns are gaining first-hand experience doing science at field sites, laboratories, and offices across the Nation this summer? In this photo, intern Kimberly Moore monitors wind conditions while providing field support for drones being used to study interaction between groundwater and surface water in the Elk Mountain Range in July 2018. Kimberly is interning with USGS to work on applied hydrogeophysics through the National Association of Geoscience Teachers (NAGT)/USGS 2018 Cooperative Summer Field Training Program.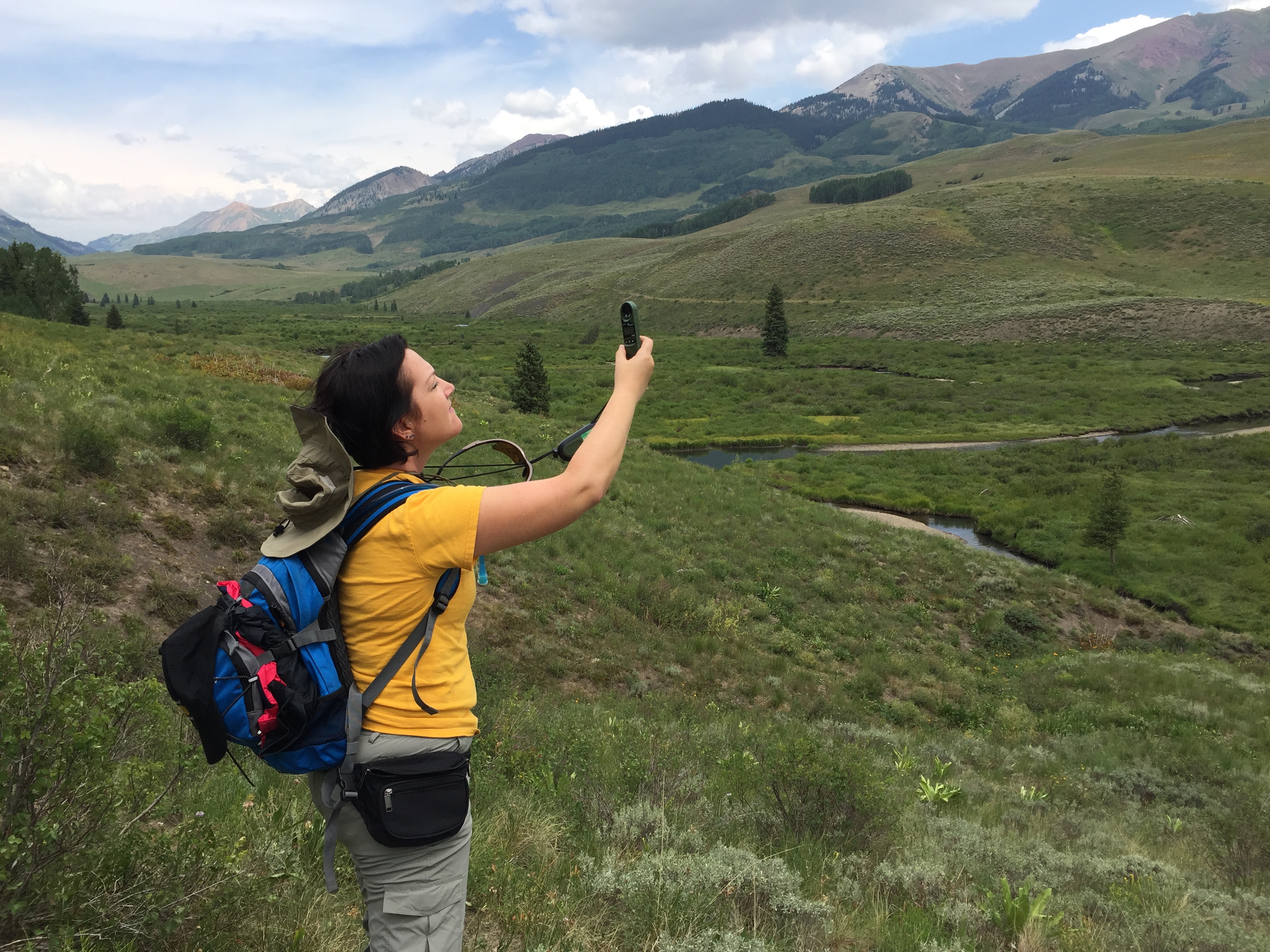 Credit: USGS. Photo is in the public domain. Click on photo for larger version.
Archive of Past Highlights: