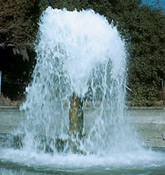 New & Noteworthy
Press Release: Study Explores Groundwater and Geothermal Energy in Drought-Stricken Eastern Oregon and Neighboring States
Technical Announcement: USGS Issues Revised Framework for Hydrogeology of Floridan Aquifer
Press Release: High Plains Aquifer Groundwater Levels Continue to Decline
Regional Groundwater Availability Study Geospatial Data
Press Release: USGS Assesses Current Groundwater-Quality Conditions in the Williston Basin Oil Production Area
USGS Groundwater Watch
USGS maintains a network of active wells to provide basic statistics about groundwater levels.
Other Water Topics
Water Resources
Groundwater
Surface Water
Water Quality
Water Use
USGS in Your State
USGS Water Science Centers are located in each state.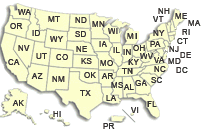 GWRP > Regional Groundwater Availability Studies Geospatial Data > Columbia Plateau
Columbia Plateau Regional Aquifer System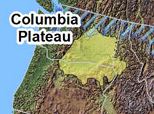 The Columbia Plateau regional aquifer system (CPRAS) covers parts of Idaho, Oregon, and Washington. The primary aquifers of the CPRAS are basaltic lava flows of the Columbia River Basalt Group and overlying basin-fill sediments. Generalized geologic units for the CPRAS include Overburden, Saddle Mountains Basalt, Mabton Interbed, Wanapum Basalt, Vantage Interbed, Grande Ronde Basalt, and Older Bedrock.
The data files listed below are supplemental to the USGS Scientific Investigations Report 2010-5246 titled 'Three-dimensional model of the geologic framework for the Columbia Plateau Regional Aquifer System, Idaho, Oregon, and Washington.' The report includes a description of methods used to derive the data.
Click on the links below to download files (see Explanation of spatial data formats).