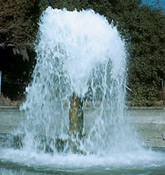 New & Noteworthy
Press Release: Study Explores Groundwater and Geothermal Energy in Drought-Stricken Eastern Oregon and Neighboring States
Technical Announcement: USGS Issues Revised Framework for Hydrogeology of Floridan Aquifer
Press Release: High Plains Aquifer Groundwater Levels Continue to Decline
Regional Groundwater Availability Study Geospatial Data
Press Release: USGS Assesses Current Groundwater-Quality Conditions in the Williston Basin Oil Production Area
USGS Groundwater Watch
USGS maintains a network of active wells to provide basic statistics about groundwater levels.
Other Water Topics
Water Resources
Groundwater
Surface Water
Water Quality
Water Use
USGS in Your State
USGS Water Science Centers are located in each state.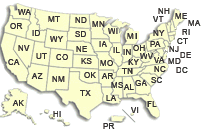 GWRP > Regional Groundwater Availability Studies Geosptial Data > Groundwater Recharge Data
Available Groundwater Recharge Data
Understanding the components of a water budget is a prerequisite for assessing the sustainability of an aquifer system. Groundwater recharge is an important part of the water budget, and a variety of methods are available to estimate it at regional scales. The Soil-Water-Balance (SWB) code was developed by the USGS to estimate recharge using readily available public data for air temperature, precipitation, soil properties, land-surface elevation, and land use/land cover. Other water balance estimation methods include the Farm Process, SOil-WATer balance (SOWAT), and Basin Characterization Model (BCM). In other cases, recharge is simply based on a fraction of precipitation. Recharge results from these methods provide an initial set of values that are typically adjusted as part of the final development of a hydrologic model that will be used to assess the availability of groundwater.
Geospatial data for principal aquifers shown in green on the map can be acquired by clicking on the aquifer of interest. Data are available in several formats, including non-proprietary formats when possible. Because recharge rates vary through time, values are provided for multiple time periods for each principal aquifer. For some aquifers, additional water-budget terms also are provided.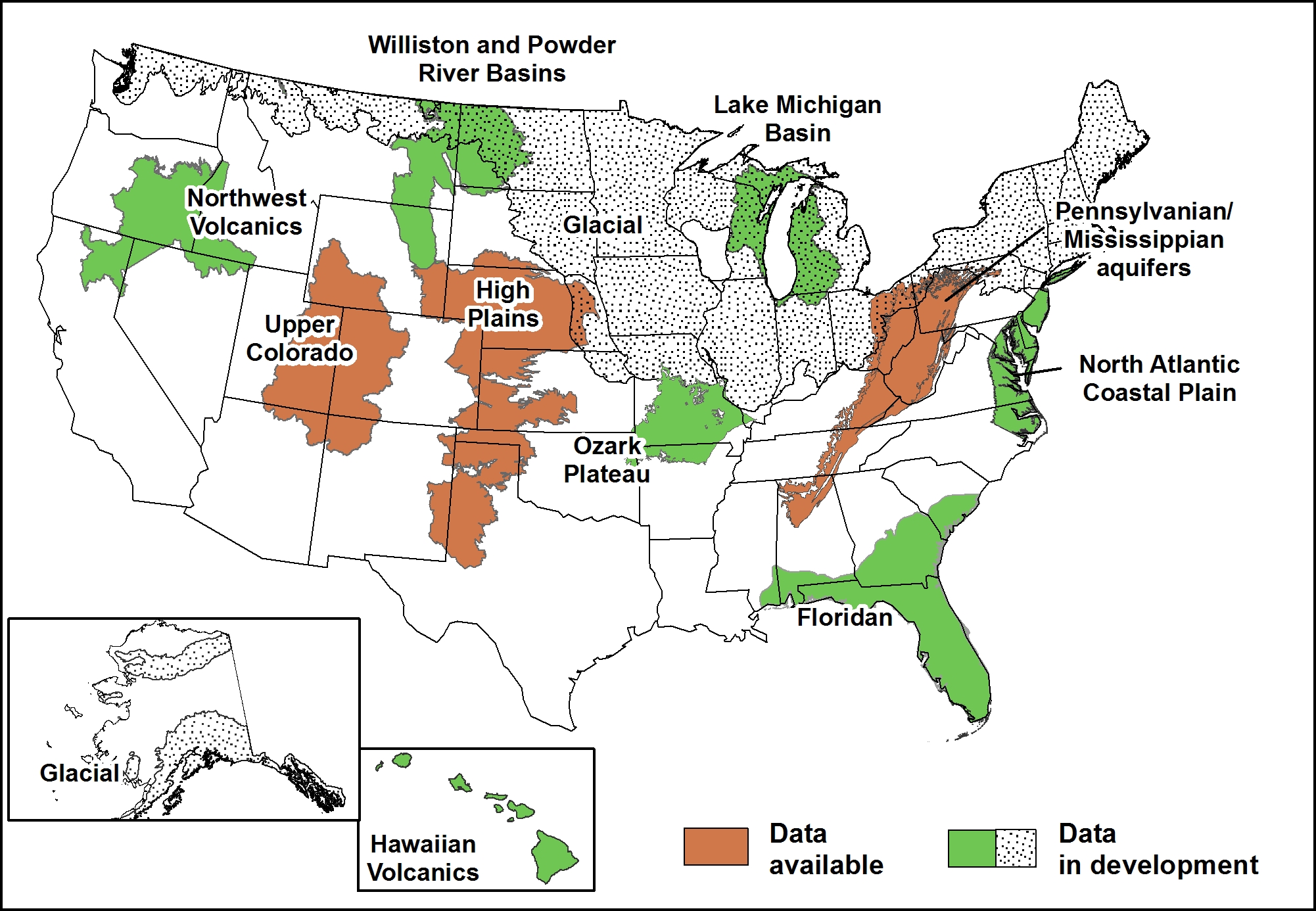 Map of U.S. Geological Survey (USGS) Groundwater Resources Program regional scale groundwater study areas. Explanation indicates the availability of geospatial data for that study.
Aquifers with Available Data
Aquifers with Data in Development
Floridan
Glacial
Hawaiian Volcanics
Lake Michigan Basin
North Atlantic Coastal Plain
Northwest Volcanics
Ozark Plateau
Williston and Powder River Basins