New & Noteworthy
USGS Groundwater Watch
USGS maintains a network of active wells to provide basic statistics about groundwater levels.
USGS in Your State
USGS Water Science Centers are located in each state.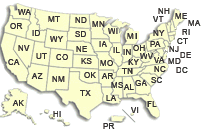 Other USGS Water Science Areas
USGS Groundwater Data
The U.S. Geological Survey provides unbiased, timely, and relevant data on the groundwater resources of the Nation:
Groundwater Levels
The USGS Groundwater Watch web sites group related wells and data from National Water Information System (NWIS) active well networks and provide basic statistics about the groundwater-level data. Networks include the Active Groundwater Level Network, the Climate Response Network, the Real-Time Groundwater Level Network, regional and state networks, and more.
NWISWeb is the online interface to the USGS National Water Information System (NWIS) database. NWIS includes more than 850,000 records of wells, springs, test holes, tunnels, drains, and excavations in the United States. Data from groundwater-level measurements can be accessed through web forms, maps, and web services.
Water Data Mobile Notifications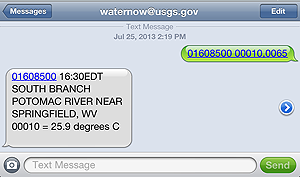 USGS WaterAlert sends email or text messages when certain time-series measurements at USGS sites exceed user-definable thresholds.
Water Now enables users to send an email or text message with a USGS site number to WaterNow@usgs.gov and quickly receive a reply with the most recent measurement.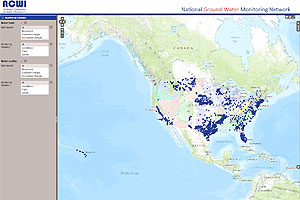 The National Ground-Water Monitoring Network (NGWMN) compiles selected groundwater monitoring wells from Federal, State, and local groundwater monitoring networks across the nation, including the USGS NWISWeb. The NGWMN is a product of the Subcommittee on Groundwater of the Federal Advisory Committee on Water Information.
Aquifers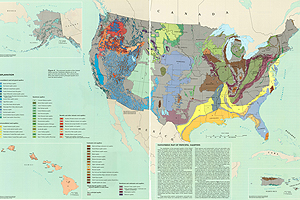 The Ground Water Atlas of the United States describes the location, hydrologic characteristics, and geologic characteristics of the principal aquifers throughout the 50 States, Puerto Rico, and the U.S. Virgin Islands. Published in 2000, the Atlas provides key descriptive information in a regional and national context.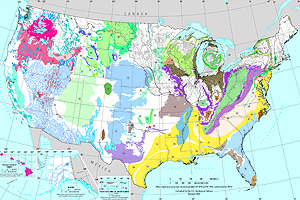 Regional Groundwater Studies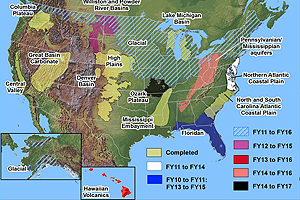 The USGS studies groundwater at the regional scale to improve our understanding of groundwater availability and quality in major aquifers across the Nation.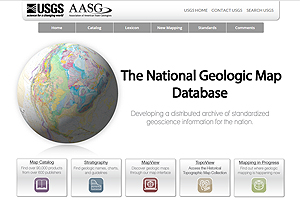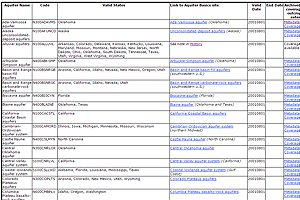 Groundwater Flow and Transport Models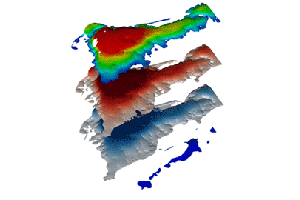 As of October 1, 2016, all USGS groundwater flow and transport models on which new USGS publications are based are available online. Models can be searched and downloaded through data.gov or the USGS Science Data Catalog.
Water Use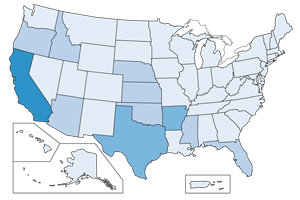 The USGS compiles water-use information aggregated at the county, state, and national levels. Every five years, data at the county level are compiled into a national water-use data system and state-level data are published in a national circular.
Groundwater Quality Data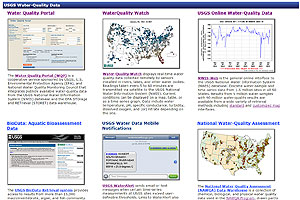 The USGS collects, analyzes, archives, and disseminates data and information describing the quality of the Nation's groundwater resources. Visit the USGS Water-Quality Data web site to find about more about what USGS water-quality groundwater data are available.
Local Water Data In Your Area
Contact Your Local USGS Office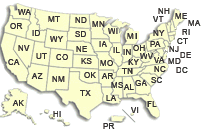 For other local USGS water information or data, contact the USGS Water Science Center in your area by selecting the state or region:
Other Water Data Resources