Efforts of USGS scientists, engineers, and technicians working along the eastern U.S. coast in response to Hurricane Irene received little rest as remnants of Tropical Storm Lee followed closely behind, dumping up to 20 inches of rain in some areas in the first two weeks of September. USGS crews madestream flow measurements, sampled suspended sediment, and repaired gages in Connecticut, Maryland, Pennsylvania, Virginia, and other states in the region. States further south were also hit with very heavy precipitation brought on by Tropical Storm Lee, including over 11 inches in Mobile, Alabama.
The USGS deployed additional flood stage sensors along the Susquehanna River near Duncannon, Fort Hunter, New Cumberland, and Middletown as the river reached peaks not seen since Hurricane Agnes in 1972.
USGS Reports: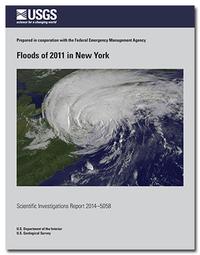 Floods of 2011 in New York (USGS SIR 2014-5058)
This report documents the three largest storms and resultant flooding during the year: (1) spring storm during April and May, (2) Tropical Storm Irene during August, and (3) remnants of Tropical Storm Lee during September. According to the Federal Emergency Management Agency (FEMA), the cost of these three storms exceeded $1 billion in Federal disaster assistance.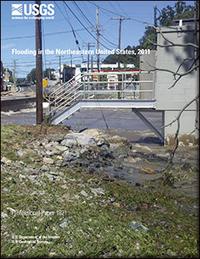 Flooding in the Northeaster United States, 2011 (USGS PP 1821)
This report summarizes peak streamflows that were recorded by the U.S. Geological Survey (USGS) during separate flooding events in February, March, April, May, July, August, and September.
USGS Activities in the News: