The USGS provides practical, unbiased information about the Nation's rivers and streams that is crucial in mitigating hazards associated with floods. This site provides information about the USGS activities, data, and services provided during regional high-flow events, such as hurricanes or multi-state flooding events. The USGS response to these events is typically managed by the National Floods Specialist.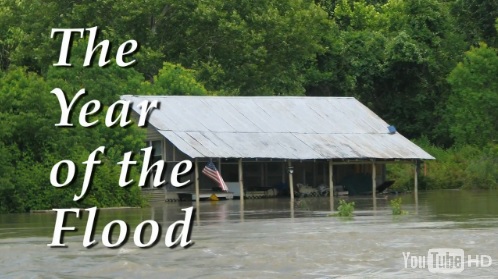 2011 proved to be another record-breaking flood year in the United States. USGS Water Science Center personnel from North Dakota to Louisiana measured springtime floods on the Red River of the North, the Ohio River, the Mississippi River, and many tributaries. The Missouri River and its tributaries saw record-breaking snow-melt runoff through the summer, followed closely by Hurricane Irene and Tropical Storm Lee in the fall for the East Coast.
This page outlines some of the nation-wide efforts of the USGS to study and document these record-breaking floods:
Regional Flooding Events
Spring/Summer Mississippi Basin Floods

Record floods across the Missouri, Upper Mississippi, and Ohio Rivers converge and challenge resource managers throughout the Midwest. Choose one of the focal point links below for more information.

Focal points:

The USGS deployed stage sensors and rapid deployment real-time streamgages along the East Coast in anticipation of Hurricane Irene. USGS measurements and geospatial products are valuable tools for providing scientific assessments to decision makers both during the event and for future planning after the event.

USGS personnel respond to the second major storm in 2 months as Tropical Storm Lee adds 20 inches of rain to an already wet season.
Local Flooding Events
USGS Summary Information For 2011 Floods
Other 2011 Flood information