A víz körforgásának ábrázolása - The Water Cycle, Hungarian
Water Cycle home page • Water Science home page • Back
A víz körforgásának ábrázolása
Mi a víz körforgása? A válasz egyszerű – végső soron "én magam" vagyok. A víz körforgása a víz jelenlétét és mozgását jelenti a felszínen, a felszín alatt és a levegő ben. A földi vízkészlet állandó mozgásban és változásban van, hol folyékony vízkéént, gáz halmazállapotú páraként vagy szilárd jégként találkozhatunk vele. Ez az évmilliók óta létező állandó körforgás a földi élet alapja és fenntartója.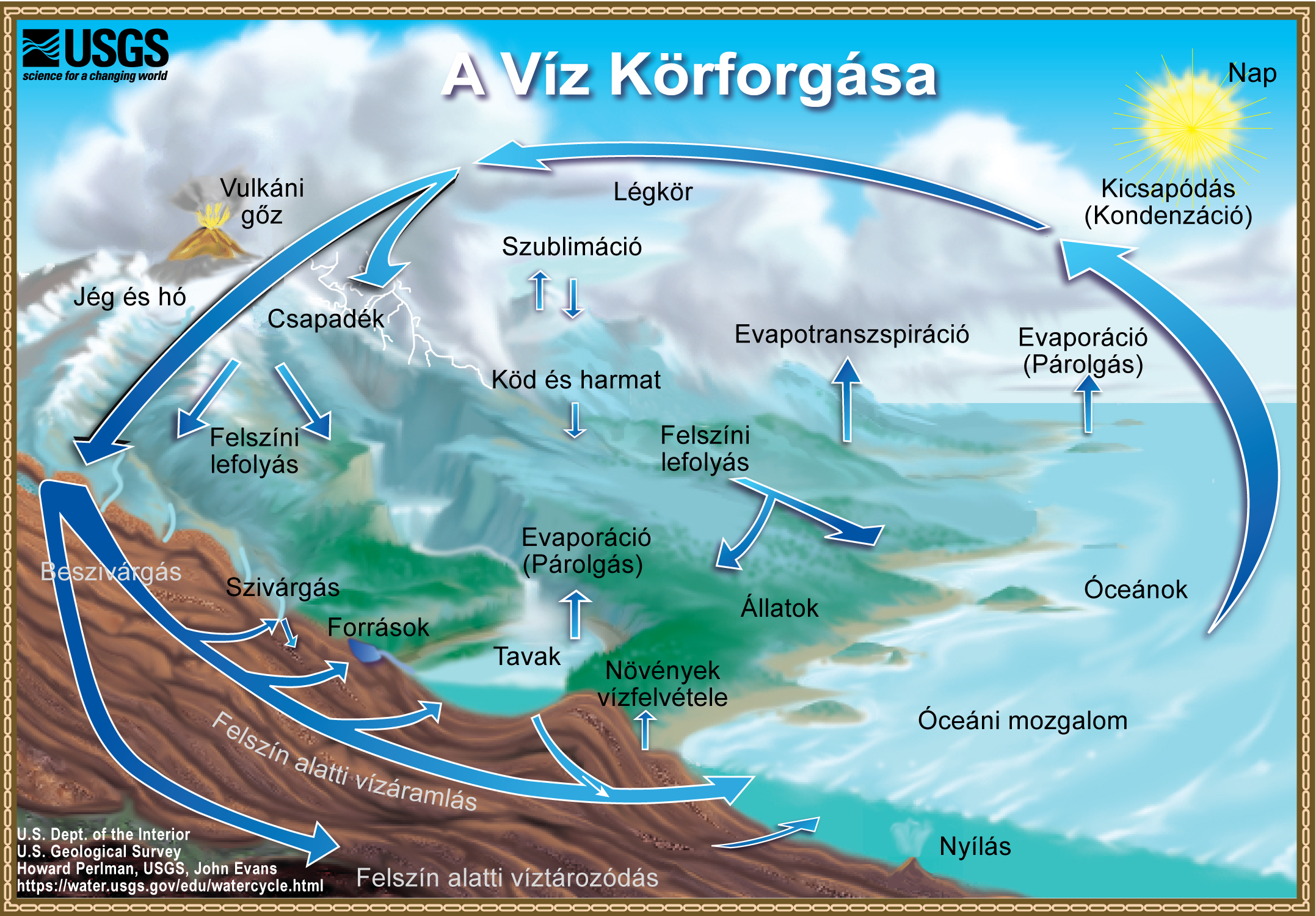 Illustration by John M. Evans, Howard Perlman, USGS
Hungarian translation by Nora Csiffáry, Ministry of Environment and Water, Hungary, and Zsuzsanna Steindl, GWP HU


A PDF diagram for printing.