The Water Cycle - USGS Water Science School

The water cycle in many languages!
---
The Water Cycle for Schools
The U.S. Geological Survey (USGS) and the Food and Agriculture Organization of the United Nations (FAO) have teamed up to create a water-cycle diagram for schools.
Interactive water-cycle diagram
New! Our interactive diagram allows you to "mouse around" the parts of the water cycle and view explanations, pictures, and more online. The diagram is available for three levels of students.

Files for printing:
PDF (poster) | Image (11x17 inch) | Poster image
The PDF and the poster JPG are about 2 megabytes.

What is the water cycle? I can easily answer that—it is "me" all over! The water cycle describes the existence and movement of water on, in, and above the Earth. Earth's water is always in movement and is always changing states, from liquid to vapor to ice and back again. The water cycle has been working for billions of years and all life on Earth depends on it continuing to work; the Earth would be a pretty stale place without it.
NOTE: This diagram and information is "public domain", meaning it is free for anyone to use for any purpose. You don't need to ask permission. Look at the "Files for printing" above to find high-resolution versions of the diagram.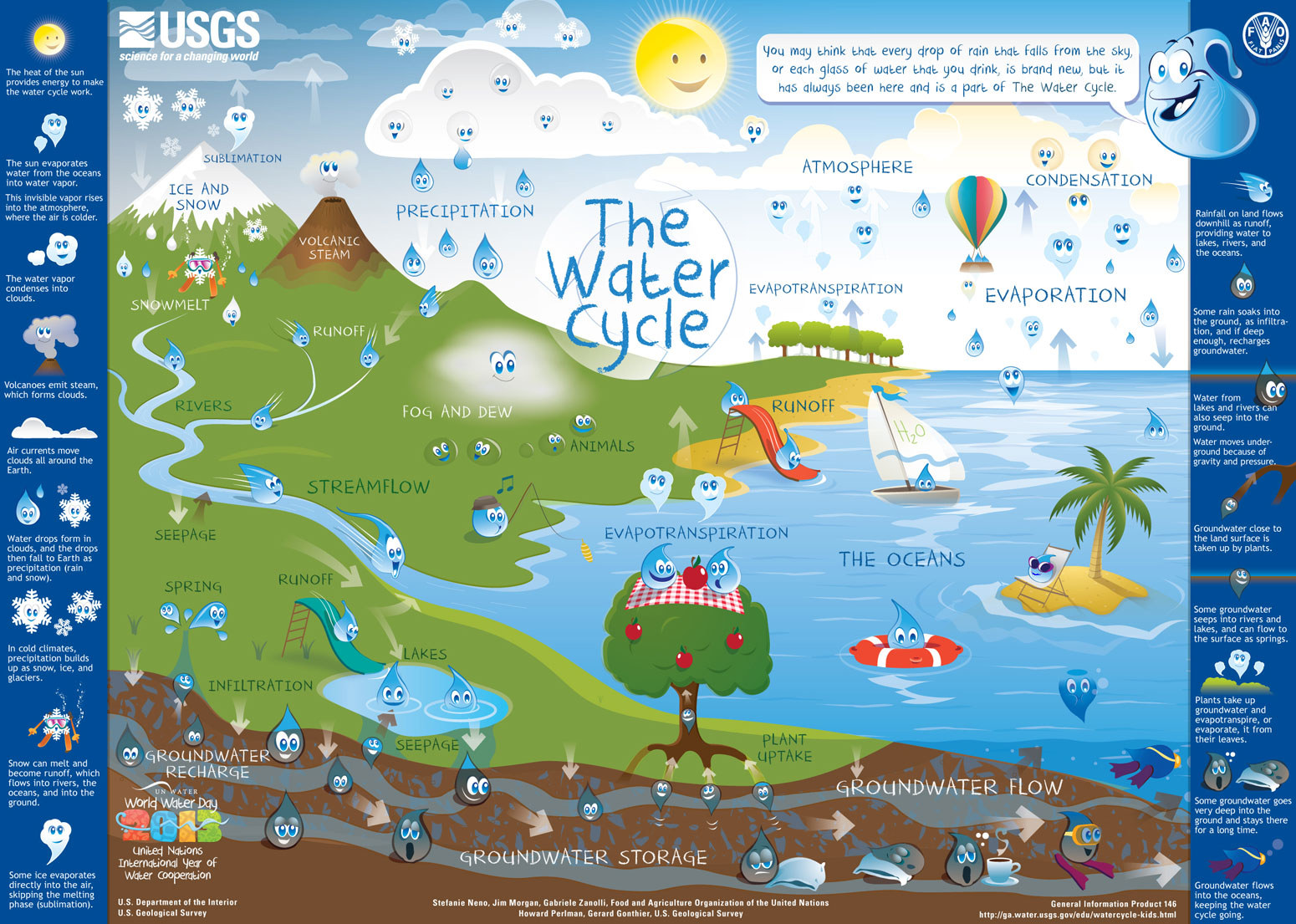 The original water-cycle for kids placemat is still available.