The Water Cycle - USGS Water Science School

The water cycle in many languages!
---
The Water Cycle for Schools
The U.S. Geological Survey (USGS) and the Food and Agriculture Organization of the United Nations (FAO) have teamed up to create a water-cycle diagram for schools.
Interactive water-cycle diagram
New! Our interactive diagram allows you to "mouse around" the parts of the water cycle and view explanations, pictures, and more online. The diagram is available for three levels of students.

Files for printing:
PDF (poster) | Image (11x17 inch) | Poster image
The PDF and the poster JPG are about 2 megabytes.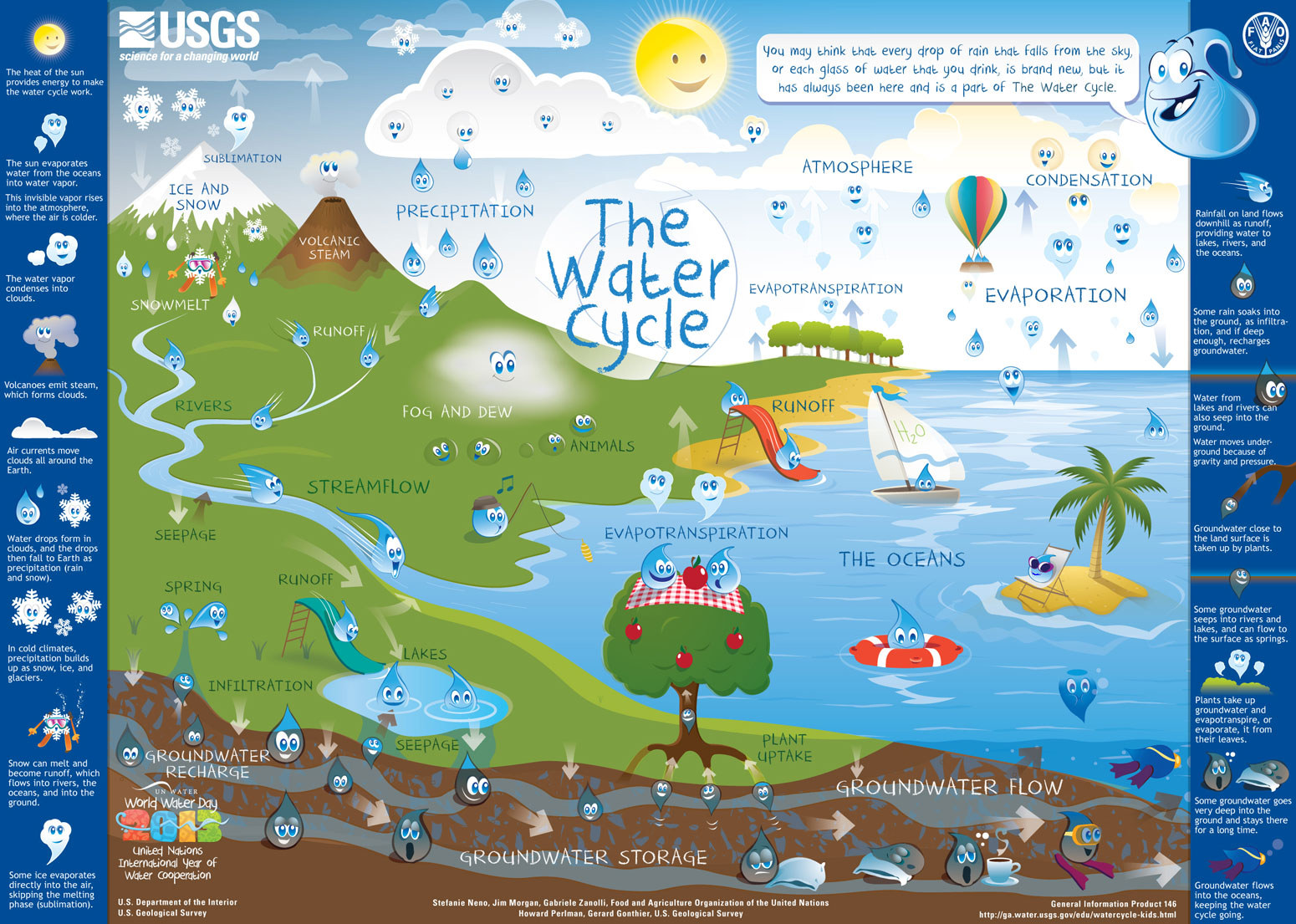 The original water-cycle for kids placemat is still available.