The Water Cycle - USGS Water Science School
Prejšnja stran:
---

Vodni krog
.
Vodni krog za otroke, The water cycle for kids, Slovenian
U.S. Geological Survey (USGS) ter Organizacija Združenih narodov za prehrano in kmetijstvo (FAO) sta oblikovali diagram vodnega kroga za otroke ter za osnovne in srednje šole.

Datoteke za tisk:: PDF (838mm x 610mm - 2 Mb) | JPG (432mm x 279mm - 0.4 Mb) | JPG (poster - 2.5 Mb)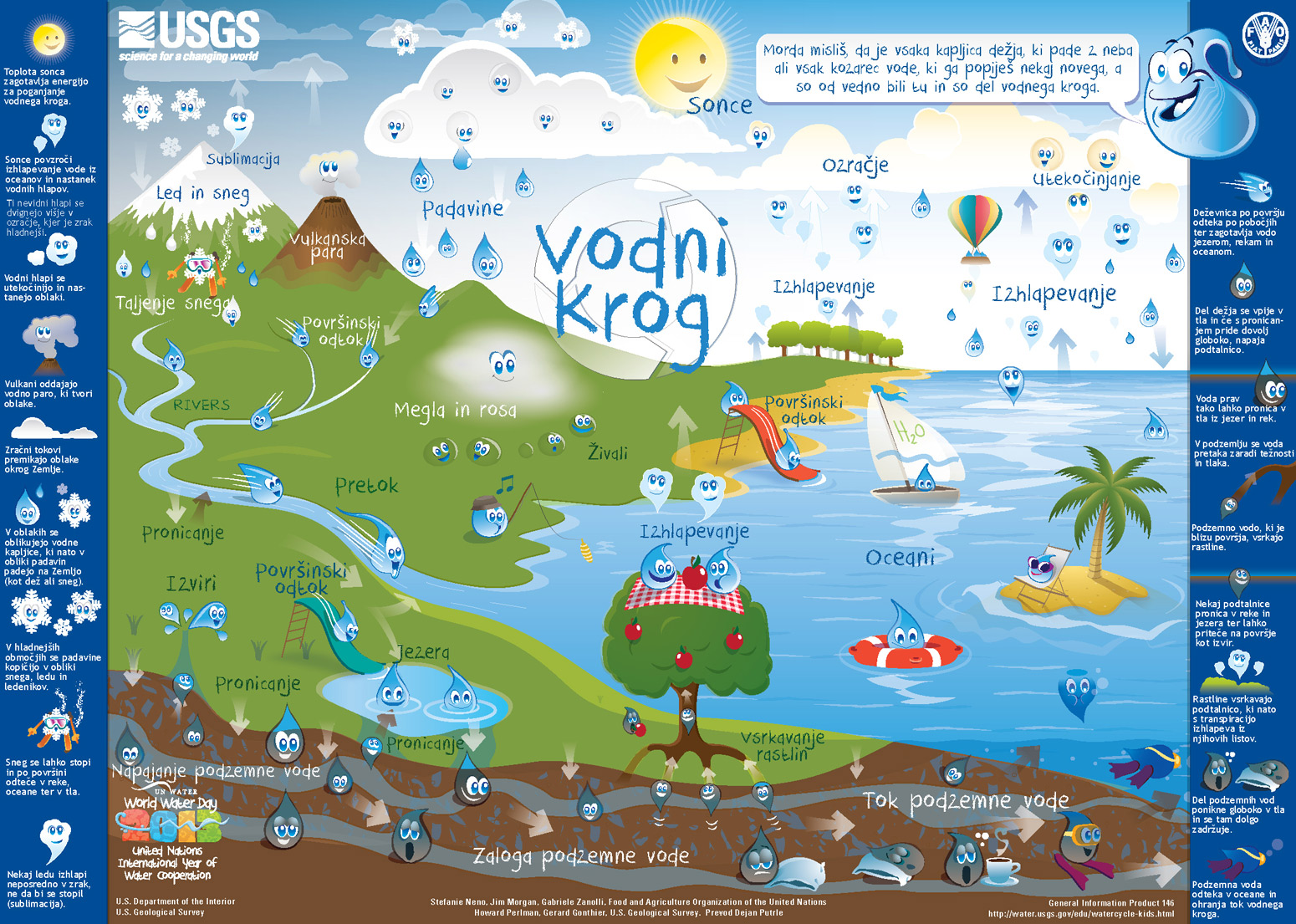 Prevod Dejan Putrle
Za ogled PDF datotek uporabite Adobe Reader (brezpla?no) ali podoben program.