Kolobeh Cody pre Keti - The Water Cycle, Slovak
Geologická služba Spojených štátov (USGS) a Organizácia OSN pre vý živu a poĺnohospodárstvo (FAO) vytvorili pre deti a žiakov základných škôl schému kolobehu vody.

Back to: Kolobeh vody (English).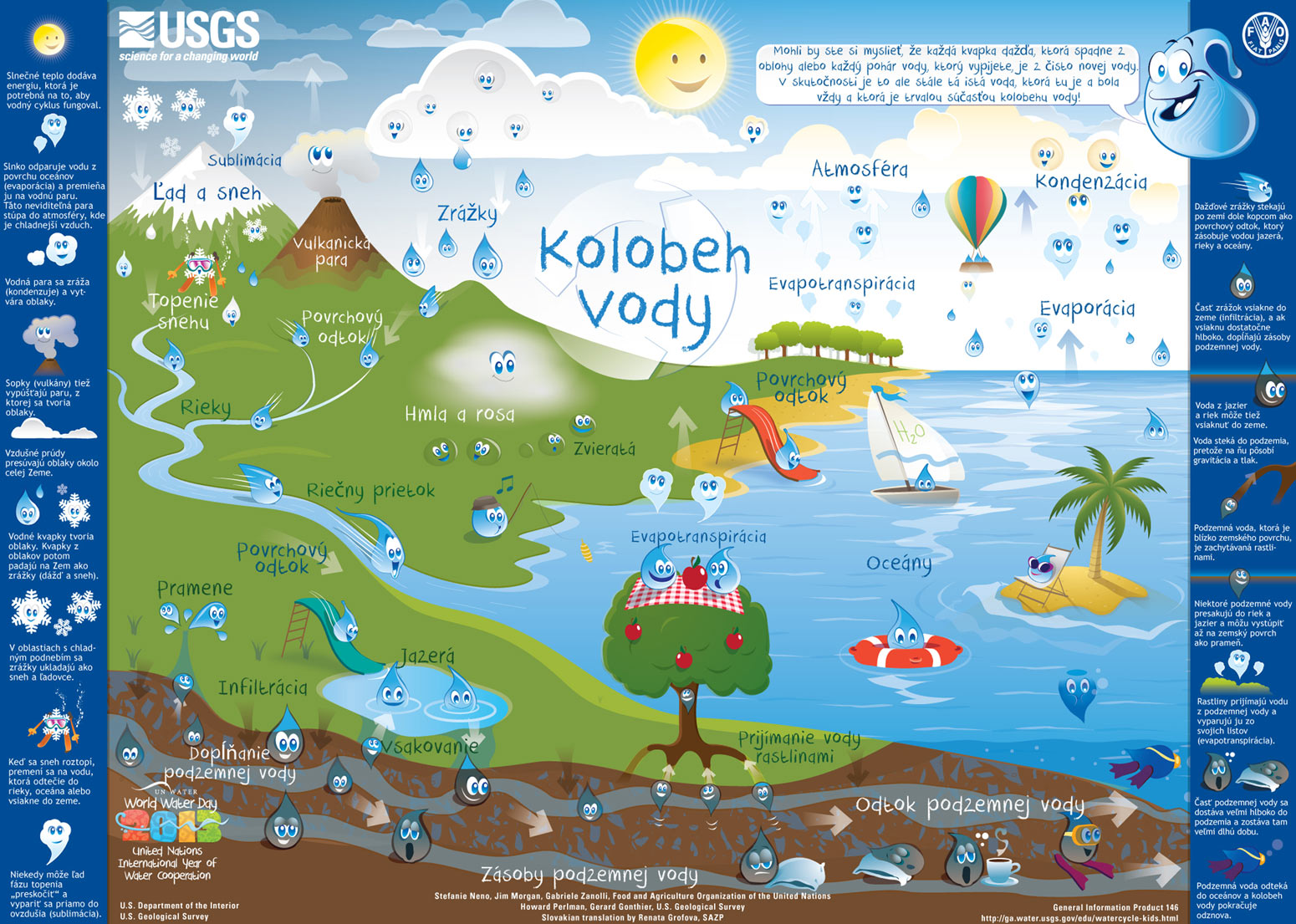 To view PDF files, the latest version of Adobe Reader (free of charge) or similar software is needed.