The Water Cycle - USGS Water Science School
Back to:
---

O Ciclo d'água
.
O Ciclo d'água para Crianças
O Serviço Geológico dos Estados Unidos (em inglês, U.S. Geological Survey, conhecido pela sigla USGS) e a Organização das Nações Unidas para Agricultura e Alimentação (em inglês, Food and Agriculture Organization, instituição conhecida pela sigla FAO) uniram-se para criar um diagrama didático e divertido sobre o ciclo d'água, voltado para crianças de ensino básico.

Downloads: PDF (838mm x 610mm - 2 Mb) | JPG (432mm x 279mm - 0.4 Mb) | JPG (poster - 2.5 Mb)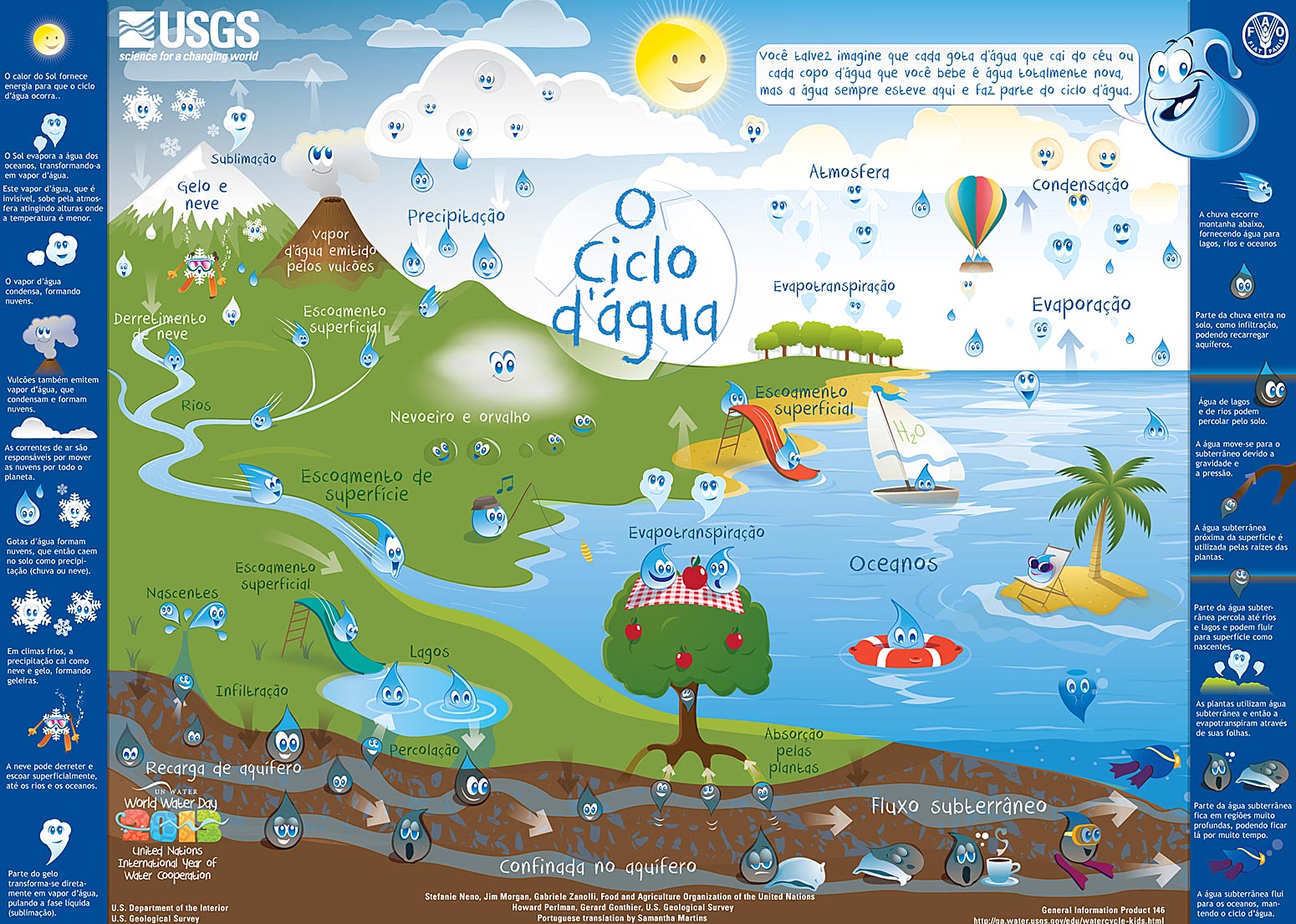 Obtenha o Adobe Reader para visualisar estes arquivos PDF. A versão mais recente do Adobe Reader (gratuito) ou software similar é necessária.