The Water Cycle - USGS Water Science School
Ο Κύκλος του Νερού
Ίσως να νομίζεις πως κάθε σταγόνα βροχής που πέφτει από τον ουρανό, ή κάθε ποτήρι νερό που πίνεις, είναι ολοκαίνουργια, όμως ήταν πάντοτε εδώ και αποτελεί ένα μόνιμο μέλος του Κύκλου του Νερού.

Back to: Ο Κύκλος του Νερού (English).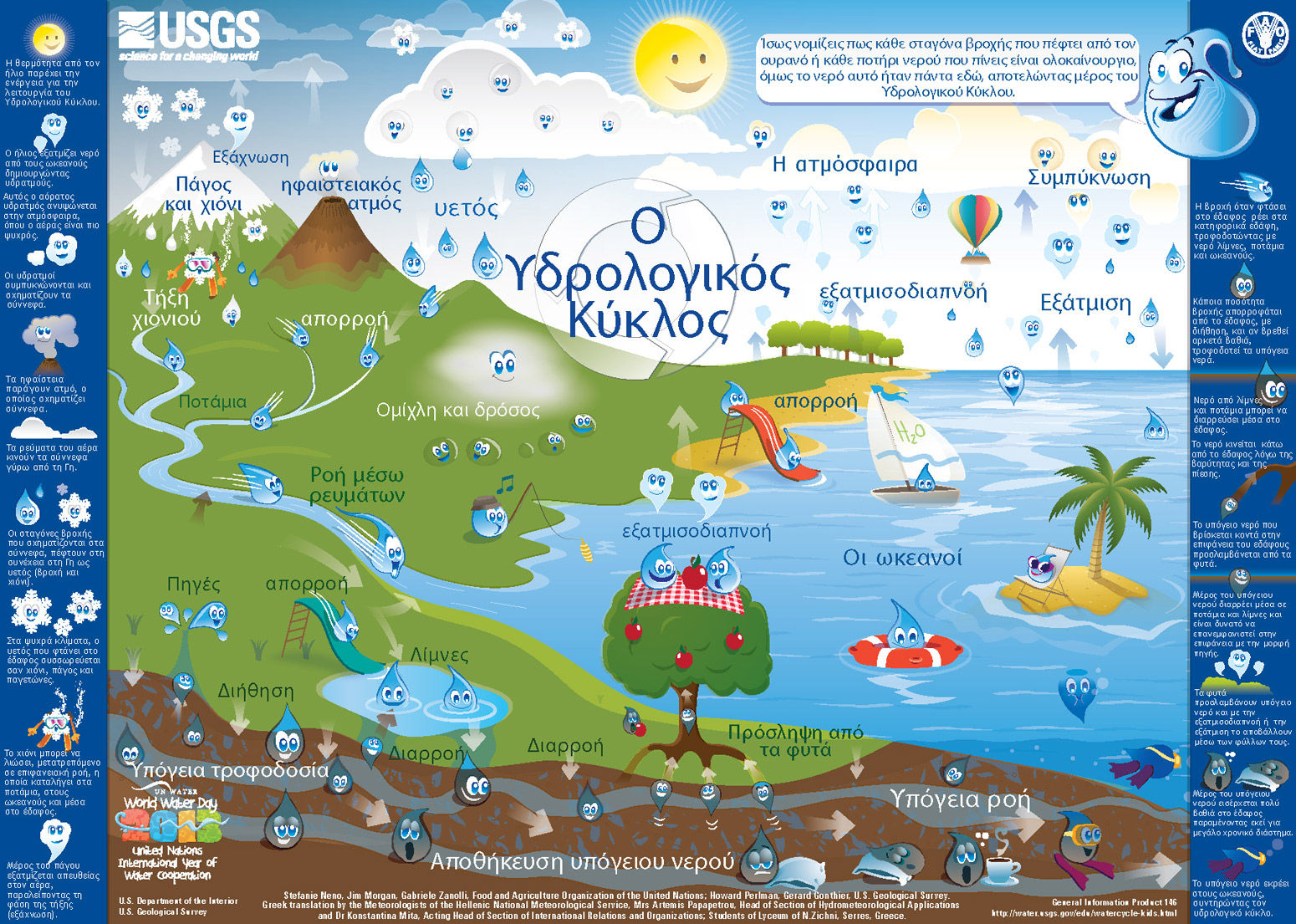 Greek translation by the Meteorologists of the Hellenic National Meteorological Service, Mrs Artemis Papapetrou, Head of Section of Hydrometeorological Applications and Dr Konstantina Mita, Acting Head of Section of International Relations and Organizations; Students of Lyceum of N.Zichni, Serres, Greece.

PDF (4 Mb) | JPG (432mm x 279mm - 0.4 Mb) | JPG (poster - 2.5 Mb)