Dosieroj preseblaj, Bildo:
---
La Ciklo de Akvo por Infanoj
La Usona Geologia Servo (angle U.S. Geological Survey, USGS) kaj la Organizaĵo pri Nutrado kaj Agrikulturo de la Unuiĝintaj Nacioj (angle Food and Agriculture Organization of the United Nations, FAO) kreis skemon de la akvociklo por infanoj kaj bazlernejoj.

Iri reen al: La ciklo de akvo (English).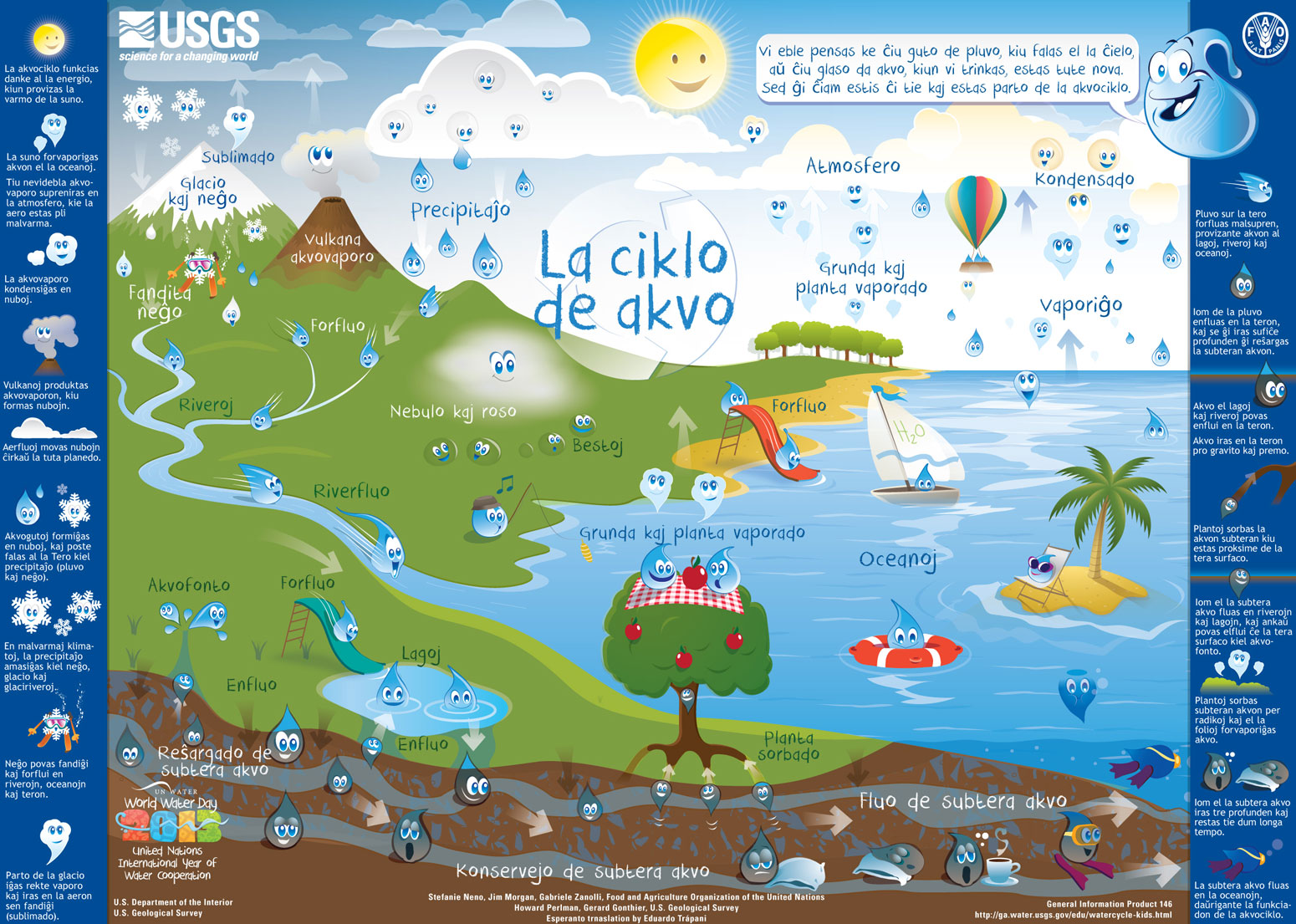 Por vidi dosierojn en PDF-formo, uzu Adobe Reader (senpage) aû similan programon.