The USGS Water Science School
[an error occurred while processing this directive]

Go back to the water cycle diagram.
The Water Cycle for Kids

Vents at the sea floor
In 2004, scientists exploring the deep seabed near the Mariana Islands reported seeing small white chimneys emitting a cloudy white fluid, as well as masses of bubbles rising from the sediment around the chimneys. The hot water coming out of the seabed allows unique life forms, not found anywhere else, to exist in what is otherwise a hostile environment for life. The hot water here is not produced by underground volcanic activity, but rather by the movement of different layers of underground rock, known as tectonic plates.
In this picture you can see masses of minerals and carbon dioxide escaping from the earth's crust into the ocean. These vents contribute dissolved minerals to the oceans, which is one reason the oceans are salty.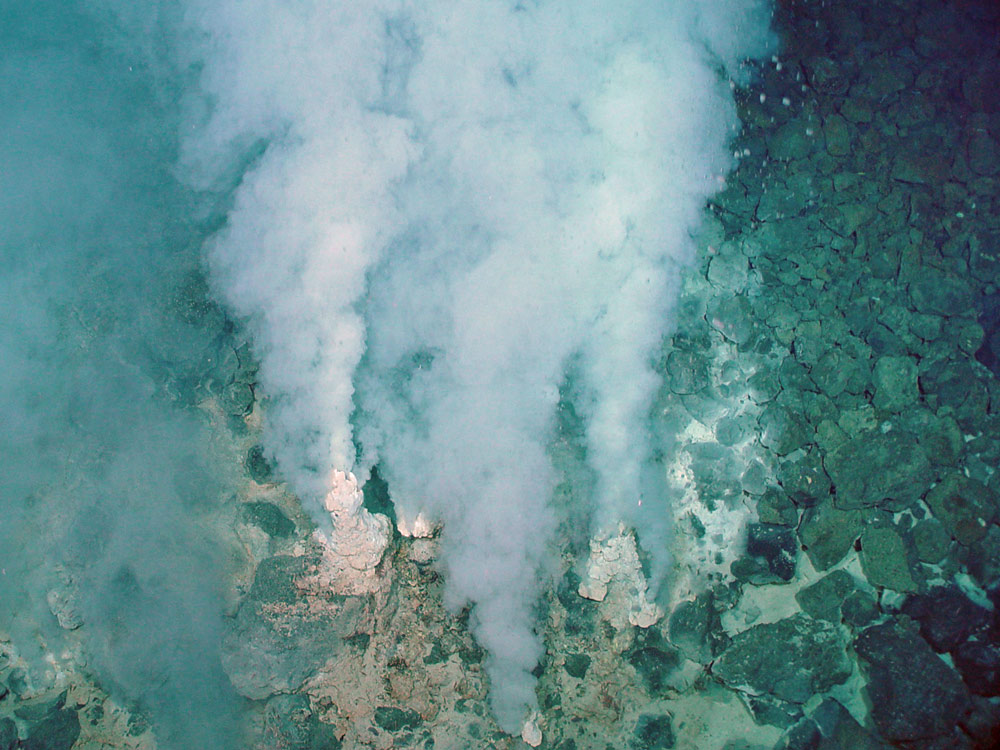 Credit: NOAA: Submarine Ring of Fire 2004 - Mariana Arc.
NOAA: 2005 Submarine Ring of Fire Expedition (PDF)

To view PDF files, the latest version of Adobe Reader (free of charge) or similar software is needed.