The USGS Water Science School

Go back to the water cycle diagram.
The Water Cycle for Kids

Plant Uptake
This photo shows some celery stalks that have been sitting in glasses of water with different food-colors added. This gives you a picture of how plants take up water from their roots and move it all the way out to the farthest and highest leaf. A water property called capillary action is responsible for the "gravity-defying" action.
Plants and trees couldn't thrive without capillary action. The roots of plants and the stems and branches contain tiny tubes running up the plant - the capillaries. Water, which contains dissolved nutrients, gets inside the roots and starts climbing up the plant tissue. The water molecules naturally stick to each other, but also stick to any substance it is touching, in this case, the inside walls of the tiny roots. So, as water molecule #1 starts climbing up the capillary canal in the root, it pulls along water molecule #2, which, of course, is dragging water molecule #3, and so on.
The stickiness is so strong that water continues to be pulled all the way up into the tree, even against the downward pull of gravity.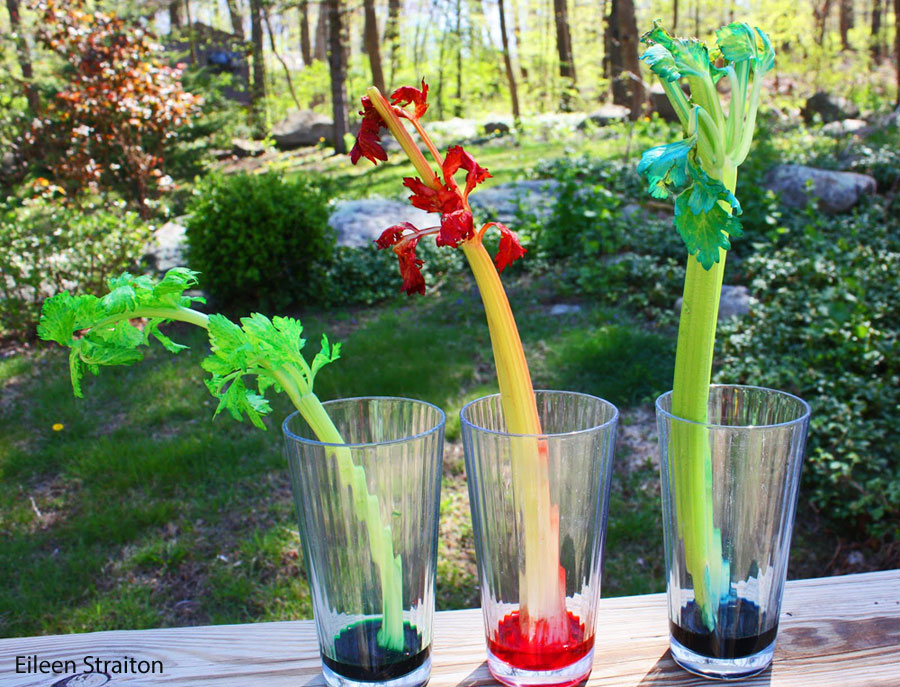 Credit: Eileen Straiton, Little Acorn Learning